Staff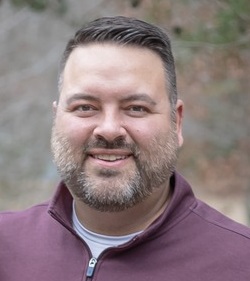 Pastor - Scott Shirley
Having received an overwhelming vote in favor of issuing a call as our next pastor, Bro Scott has started in his new role July 2, 2023. Please stay in prayer for our new pastor and his sweet family as he steps into his new role as our Shepherd. We believe God has great things in store for Emmanuel Baptist Church going forward.
Minister of Music - Harold Ashcraft
Bro. Harold was born and raised in Natchitoches, Louisiana, where he was a member of the First Baptist Church. Throughout his youth he was involved heavily in church music and graded choirs. After graduating from Northwestern State University in 1982 with a Bachelor of Music Degree in Vocal Performance, he completed graduate studies at the University of Southern Mississippi in Hattiesburg.
As a graduate student, he excelled in Classical Opera and Musical Theater. But in 1986, God called him to leave the secular arena of music and to use his talents in Gospel music. Since that time, he has served as a Minister of Music in several churches, and he has served as a soloist and tenor singer in various Southern Gospel quartets in Shreveport.
Bro. Harold has been married for thirty years to his college sweetheart, Lori, and he is blessed to be the father of two beautiful daughters, Katie and Sarah.
Director of Youth & Children - Denise Griffin
Denise is a native of Shreveport and grew up in Emmanuel Baptist Church. She accepted Jesus as her Lord and Savior, and she is a graduate of New Orleans Baptist Theological Seminary with a degree in Christian Ministry, Preschool & Children. Denise joined the staff at Emmanuel as Children's Director in 2009.
Denise's prayer is that every child that comes to Emmanuel will grow to have a personal relationship with Jesus and experience the love of Jesus at Emmanuel.
Church Administrator - Claire Pennington
Shreveport has always been home to Claire with the exception of her college years at Louisiana Tech University, her graduate work at New Orleans Baptist Theological Seminary and her time working for the Louisiana Baptist Convention.
She brings her education and experience in business as well as senior adult ministry to her position at Emmanuel. Claire enjoys teaching the Bible, playing the piano and cheering for her favorite football teams.
Pianist
Ron Massey
Sound Operator
Red Mosley
Custodians
Gary Wallaert
Jennifer Robinson